2019 Competition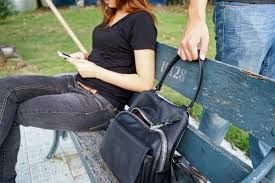 The topic for the 2019 competition was Crime: theft. This will include robbery, burglary, stealing, fraud and embezzlement but not bribery or corruption.
Changes for 2019
Assessment: there is now a zero mark option where the team does no reflection at all.
Teachers' Resources: there is now a page on the site where faculty can share roles and other information. If you would like to access this, you need to email [email protected] from your university email account and provide a password (no special requirements).

2019 timetable:
Closing date for entries: the closing date has now passed and 42 law schools have entered. We have been able to accept 39 with 4 on the waiting list.
National Training Day: 26 January 2019.
Students and staff from 36 law schools attended 3 events which were hosted by Oxford Brookes University, the University of Law (London Moorgate) and the University of Central Lancashire (Preston).
Regional Competitions:

Midlands and Northern Regional hosted by Keele University. 4 teams qualified for the finals. Full results.

Teams: Birmingham, Central Lancashire, De Montfort, Derby, Hull, Keele, Law Manchester, Leicester, Manchester Met, Northumbria, Nottingham Trent, Sheffield Hallam, Sunderland and Warwick.

West Regional hosted by the University of Exeter. 3 teams qualified for the finals. Full results.

Teams: Bristol, Cardiff, Exeter, Law Birmingham, Law Moorgate, Oxford Brookes, Plymouth, Reading, South Wales, Swansea, West of England and Winchester.
London and South East Regional hosted by the University of Kent. 3 teams qualified for the finals. Full results.

Teams: Brighton, East Anglia, Essex, Hertfordshire, Kent, Kingston, Middlesex, Royal Holloway, London South Bank, Sussex, UCL and Westminster.
National Finals: 9 March 2019. Hosted by the University of the West of England, Bristol. The top ranking 10 teams nationally took part (red above).



International Competition: 3-6 April 2019. Hosted by the Law Society of Ireland, Dublin.The winners of our national competition took part.