2019 Finals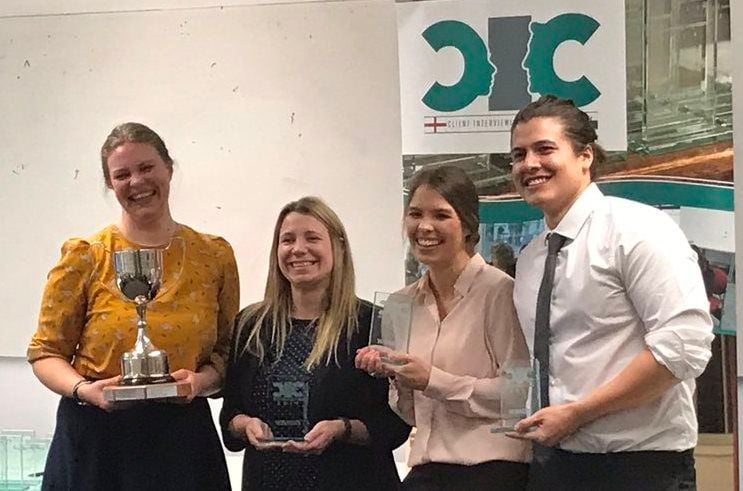 The 2019 finals took place at the University of the West of England in the Bristol Business School on 9th March 2019. Thank you to UWE and in particular to Marcus Keppel-Palmer for hosting a great event.
Teams from Brighton, Exeter, Hull, Manchester Met, Royal Holloway, Sheffield Hallam, Swansea, UCL, Warwick and Winchester qualified for the finals. Each team undertook 3 interviews. Congratulations to the University of Exeter team of Bethany Reaka and David Crossle who won the competition. They were coached by Tia Matt and Rachel Gimson. The Brighton team of Jane Cleasby and Arllen Orias who were coached by Jeanette Ashton were runners up. Ben Hammersley and Adam Rogerson from Manchester Metropolitan University were 3rd. Full results can be found below. More photos to follow.
Bethany and David represented England and Wales in the Brown Mosten International Client Consultation Competition in Dublin in April. Congratulations on making the semi finals. Full details can be found at brownmosten.com.

The event is sponsored by The Law Society of England & Wales