2019 Competition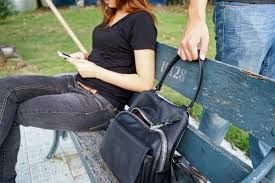 The topic for the 2019 competition will be Crime: theft. This will include robbery, burglary, stealing, fraud and embezzlement but not bribery or corruption.

Changes for 2019
Assessment: there is now a zero mark option where the team does no reflection at all.
New award: there will be an award given in the national finals to the team given the highest score by the clients. Details for this will be given later.
Teachers' Resources: there is now a page on the site where faculty can share roles and other information. If you would like to access this, you need to email [email protected] from your university email account and provide a password (no special requirements).

Provisional timetable:
Closing date for entries: 26 October 2018. Entry form is below.

National Training Day: 26 January 2019. To be hosted by 3 different law schools acoss the country. Includes the University of Law, Moorgate, London.

Regional Competitions: 9 February 2019. To be hosted by the University of Kent, University of Exeter and Keele University.

National Finals: 9 March 2019. To be hosted by the University of the West of England, Bristol.

International Competition: 3-6 April 2019. To be hosted by the Law Society of Ireland, Dublin.